Booking Award 2018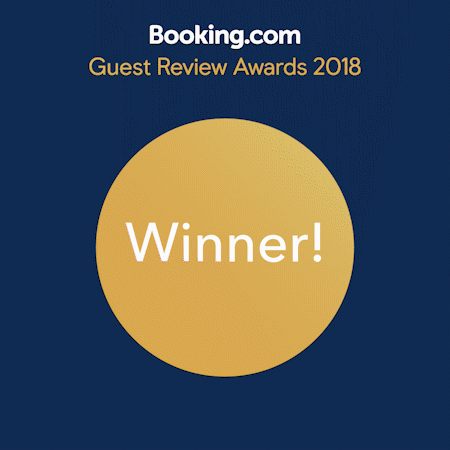 I got it! The "Booking Award 2018".
So proud and so happy not only for the reward but for all the words that my guests have spent writing their feedback.
I put on this activity all my hearth, my passion and most of all, what my mamma tought to me: "Hospitality is sacred", when somebody enter in your home, he/she deserves the best from you.
I enjoy meeting people from all around the world, I enjoy listening to their cultures and learn from them, I share with them my passion and my stories and whenever it is possible I walk with them along the paths of my life either in Spoleto or in Rome.
You can live two and more lives to get to know your country,  your place. You never manage to get to know all and when you discover a new corner of your country, it is a victory for myself and for my guests too!