Castelluccio di Norcia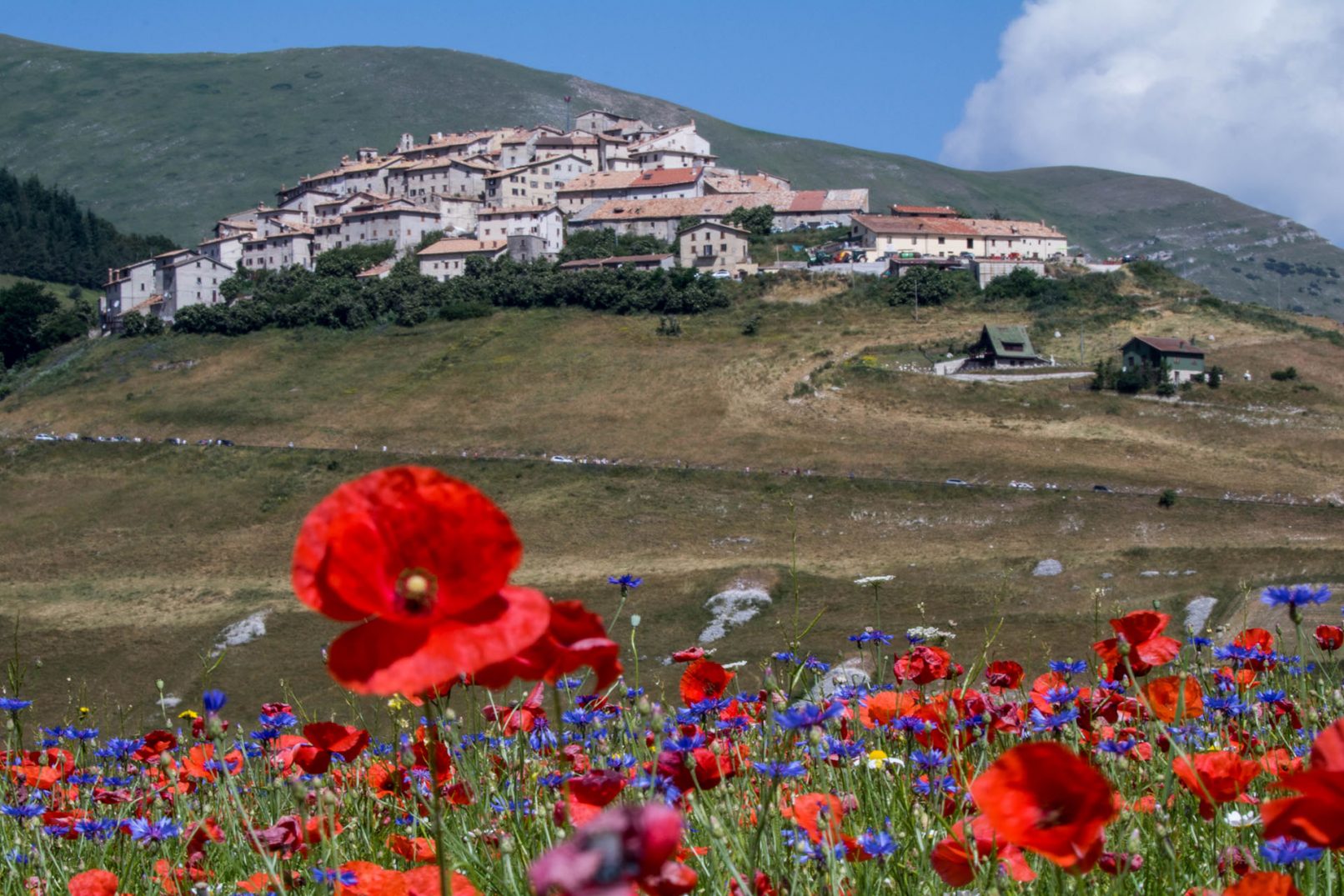 Castelluccio di Norcia.
The month of June is approaching  and I think back sadly to how many times I went to Castelluccio di Norcia to see the unique show that offers the flowering of lentils. Thousands of people came from all over the world to observe this palette of colors created by the nature and the hard work of the few men who live on this plateau.
After the last earthquake of October 2016 the small town of Castelluccio was totally destroyed and, all the few inhabitants, were forced to move downstream, as even the roads were impassable.
This made sure that even the crops of the precious legume, the lentils of Castelluccio, could no longer be cultivated … everything was lost. But the strength, love and tenacity of these men is resurrecting this wonderful spectacle of the nature and slowly is also re-flowering the local economy.
Now the streets are reopened and it is worth visiting Castelluccio di Norcia, you will not regret it and you will help to rebuild this marvel.
If you want to follow the blossom with the local webcam, click here.