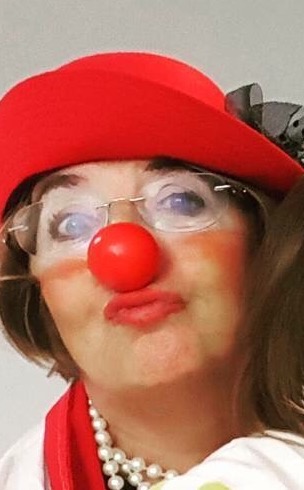 I am an over 70 years old retired lady since 2000 from Procter & Gamble, where I worked for 30 years with lots of enthusiasm and fun mostly in the Human Resources area.
Independent person with two married children living 1 in Rome and 1 in Barcelona with nearly two grandchildren at today 🙂
I feel to be a worldwide citizen, full of interests and passions. Apart being a grandmother, I love to be a fully dedicated host, and a volunteer clown in hospital as Tostina clown.
I love travelling, meeting people and cooking for friends and quite often for my guests to share our cultures and different ways of living. I strongly believe that  cooking is a way to love, to be creative, to enjoy life and treat friends with goodies.
In Spoleto, my second home, I enjoy producing my own olive oil,  in small quantities  for my personal use and for selected friends.
Come and I will love to share my love and my secrets of these two beautiful sites such as Rome and Spoleto.
660
People checked in Antonia Home
Some history of my apartments
Rome Apartment
This is a house that I received from my family and where my son has lived  when he was in Rome. Currently he is living in Barcelona where he is working but when in Rome he loves to stay there.
I love this house and it  will be my home in my elderly age since it is a very easy house to maintain and very comfortable with no need of car or public transportation.
However if you love quietness, listening birds' songs in the early morning, this is not the place. Here you live the real Rome where you can experiment how locals are living while enjoying the variety of sensations of smell, songs, lights and magic!
Some history of my apartments
Spoleto Apartment
I bought this apartment on 1996 to continue my memories in this beautiful middle-age small town in the Umbria region. It is at 125 km North of Rome easily reachable by train in 1,5 hour, or at 250 km south of Florence.
Why I choose to buy in Spoleto?  Spoleto was the place where my family use to spend their summer holidays. Full of memories of my childhood, where my daughter is born and my children stayed during their holidays with their grandparents. My parents retired in Spoleto and they lived there until they left this world. Spoleto is the cradle for the family even if not for birth reason. A long history is behind it and I might write a story on this subject.
It is the place where the family is used to stay together and at today we are more than 50 members, a real big Italian family from nearly to be born to 81 years old.
I also own a land with a lovely hut  where I have olive trees and I can produce my own extra virgin olive oil myself.  Over there I am used to spend my summer period with my children and grandchildren,  meeting daily my brothers and sisters and the rest of the family, staying all nearby during the summers.  This is for me a great activities, that gives me lot of enthusiasm: it is good for the my and for my soul!
For rentals in both apartments (Rome and Spoleto) a special arrangements will be made with a 10% discount on the less expensive portion of the rental fees.
Why Choose one of my apartments
IT'S INCREDIBLE, but whatever you choose, both are the IDEAL places  for those who want to be at  "CASA -home " while enjoying the beauty of Rome and/or Spoleto !
Main key features factors:
Historical center!  You can enjoy visiting Rome and/or Spoleto just by walking around, everything is at walking distance and you can live as a local .
No need of car or public transportation! close to all sighseeing, exhibition, café, restaurants, best shopping area, main amenities
Place to enjoy the best area of the city
Safe, smart and confortable
Supermarkets behind the corner (not more than 50 meters)
Jogging area very close (Villa Borghese in Rome) and (Via dei Condotti in Spoleto)
Second floor with no lift but easily and finally….
A place where you can get a personal and warm welcome by mysel!
My favourite places in Rome and Spoleto
Visit the pages below to find out which are my favourite places in Rome and Spoleto!